About us

We are Vietnam Essential Oil JSC - the world leading Tamanu oil producer.
Tamanu is native tree in Vietnam and seen everywhere, especially in the Mekong Delta area. Tamanu trees grow wild in gardens, marshes, river banks, quarries along the river.




The Tamanu tree has been familiar to Vietnamese people for thousands of years. Tamanu becomes a symbol of the beauty of a girl, a symbol of love, fidelity and inspiration of poetry and folk songs.
Yellow butterflies perched on Tamanu branches.
In the afternoon, fallen leaves filled the river
Are you sad when you listen to songbirds?
Enjoy the Tamanu flower blossoms, I'm also sad "

"There is a river flowing in my memory
My village is on the right and your village is on the left of the river
Every day I go to to school by boat
On the boat, I looked for the shadow of a Tamanu
There is a yellow butterfly flying around the Tamanu flower
How many afternoons I want to cross the river to see you?


Our Tamanu Oil project to support farmers, creating jobs and income for poor farmers,
contributing to the protection and development of Tamanu trees in Mekong Delta of Vietnam
Our Tamanu Oil project:
Since 2011, Vietnam Essential Oil JSC has cooperated with non-governmental organization Helvetas to implement the project "Tamanu Oil For Export". The purpose of the project is to conserve and develop the area of Tamanu trees, creating jobs and income for farmers in the off-season. The project was first implemented in Tra Vinh province then expanded to all 13 provinces in the Mekong Delta. The total number of households participating in the project is about 300 households. Tamanu seed output is more than 500 tons per year, and Virgin Tamanu Oil for export is nearly 100 tons per year.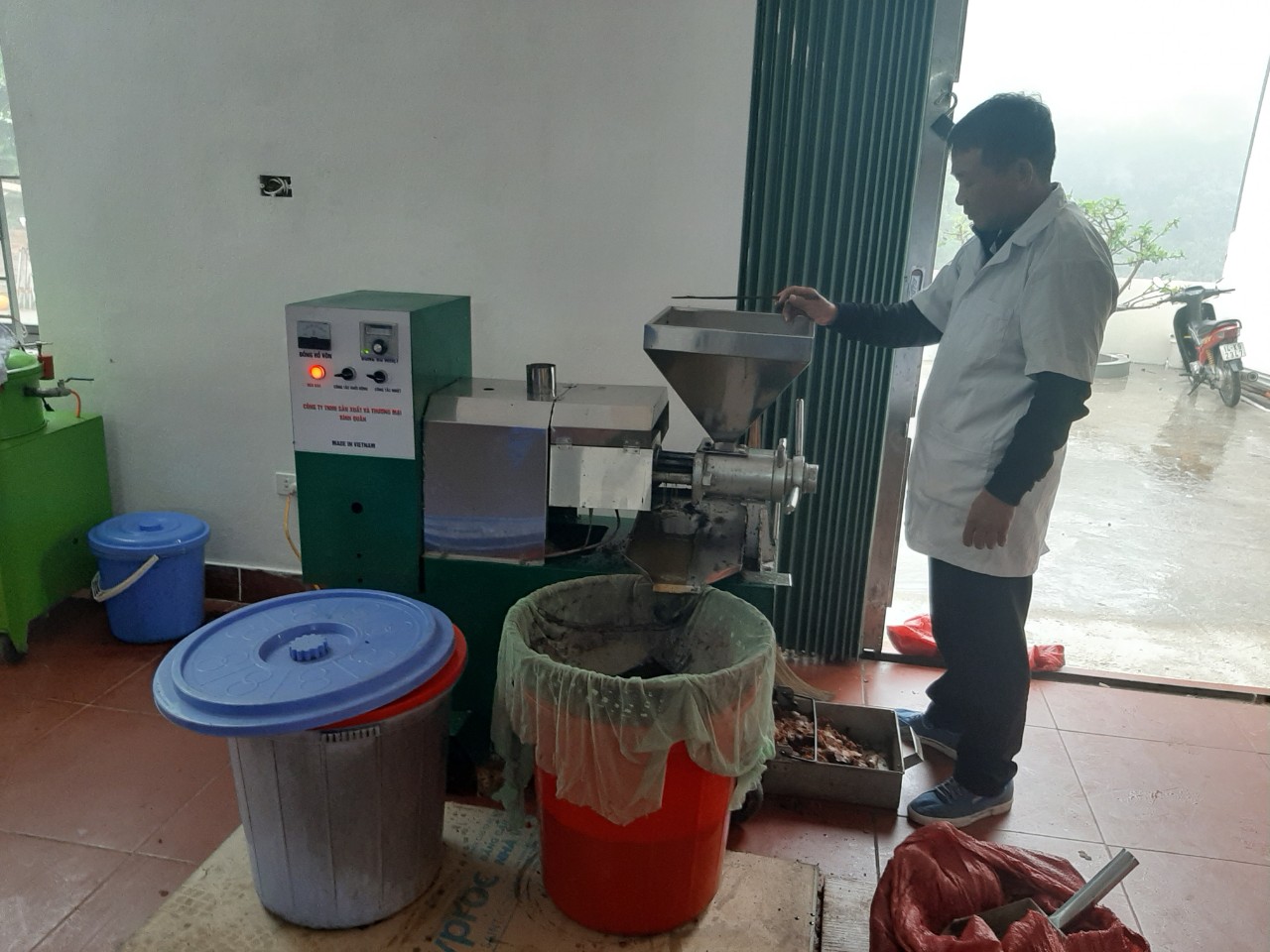 Vietnam Essential Oil JSC is proud to be the world leading Tamanu oil producer. Our Tamanu oil has been exported to all over the world such as the USA, UK, France, Germany, Netherlands, Turkey, China, India, Japan, Korea, Australia...